Details

Published: Wednesday, 04 March 2015 15:53

With many things in life, we tend to put off the important and regret it when we run into trouble further down the line. Make sure you don't have this problem with your microfiche and get them scanned today while it's simple and easy to do so.
Why Is It So Important To Scan My Microfiche Now?
There are a number of reasons why it is such a good idea to digitise your microfiche as soon as possible. The first is cost. By storing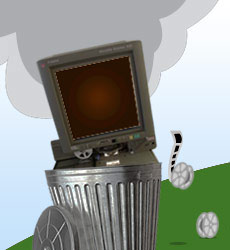 files on microfiche, you will have already/will have to invest in or rent the use of a microfiche reader, those cumbersome things are a huge drain on the company budget. They will also take up unnecessary space but are the only way microfiche can be viewed. So storing files on microfiche is incredibly restrictive with regards to space and costs.
Using this outdated method of file storage also has a huge effect on the efficiency of an office or workplace. When you need information stored on your microfiche, you will need to go in search of the specific fiche you need and, provided you find the one you need, you will then need to set it up in the microfiche reader and search once again for the information you need on the microfiche. Using this method, you can't edit the information without creating a new microfiche and you can't share it with anyone without sending them the original file. In this fast moving world, we are constantly looking for better efficiency and things that provide just what we want in seconds but that just doesn't happen with microfiche.
Aside from the negative effects microfiche storage can have on your company, the quality of your files can often be compromised with this method. If can be difficult to read the information on your documents depending on the quality of the reader and this can be counterproductive to the way you work.
What Does Microfiche Scanning Offer?
Microfiche scanning can completely transform the way you work.
With digital copies of your files instead, you will no longer need to spend money on microfiche storage or readers and their maintenance.
Efficiency will also be boosted due to the instant file retrieval of digital copies once they have been fully indexed into your system.
They can also be accessed from any device from anywhere as long as you can reach the network or platform they are stored on.
Digital files and documents can be edited and shared quickly and easily which means business and meetings can be completed with ease.
The quality of your files can be enhanced in digital form meaning the information will be easier to view.
Those are just a few of the benefits of going digital with your microfiche. You can read about some of the other benefits in our other microfiche scanning articles.
Microfiche Scanning Process
We can collect your microfiche with our Nationwide Collection Service from London, Birmingham, Manchester or anywhere else in the UK and bring them to our secure scanning bureau in Manchester.
Once at our bureau, the microfiche are prepared for scanning with the removal from folders and check that nothing will restrict the smooth scanning process.
To ensure your microfiche retain their original top quality, we use top of the range, high quality microfiche scanners for all microfiche scanning projects.
The scanning process is undertaken under strict supervision to ensure top quality images.
Once the images have been scanned, they can be indexed and OCR processed for quicker file retrieval.
The scanned and indexed images can then be converted to PDF, Word, TIFF, JPEG or any other file type you require.
Your digital files can then be delivered to you on a CD, DVD or USB. Alternatively you can download them via ftp or access them on our online cloud system, Pearl Cloud.
Once you are happy with your digital files, the original microfiche can either be returned to you or we can dispose of them with our secure shredding service.
Why Choose Pearl Scan to Digitise Your Microfiche?
Here at Pearl Scan, we offer a fully bespoke microfiche scanning service, a service we have been providing for over 10 years so we know what we're doing. Our scanning bureau contains state of the art technology to ensure your microfiche are treated with the utmost care and security. Our microfiche scanning service can help you regain costs, space and efficiency and who can say no to that?
If you would like some more information on the scanning services we offer, including microfiche scanning, microfilm scanning, aperture card scanning and negatives scanning, get in touch today. For a free, no obligation quote for your scanning project, complete our online form by following the relevant links below.
Related articles-
Microfiche Scanning Benefits Local Councils
All You Need To Know About Microfiche/Film Scanning
Why Should My Microfiche Be Digitised?
Microfiche Readers Become a Thing of the Past
Request a Quote | Contact Us | This email address is being protected from spambots. You need JavaScript enabled to view it.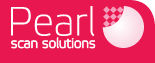 The Scan-do Peopletm

For more information feel free to give us a call:
Nationwide: 0845 22 55 923 London: 0207 183 1885
Manchester: 0161 832 7991 Birmingham: 0121 285 1900