Our services are trusted by
These are some of our clients from numerous industries and sectors which we have completed scanning or Document Management projects for. Clients are based in numerous cities and towns around the UK including: Manchester, London, Liverpool, Birmingham, Newcastle, Leeds, Edinburgh.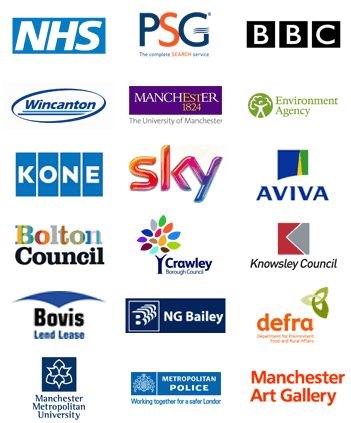 The above is only a small number of our total client base. Our sales team will accommodate your needs to all services, as our vision is to offer flexibility to all industries.