Details

Published: Monday, 25 May 2015 11:00

If you store just one type of microfiche or a number of different ones, it can be useful to know which types they are. Here is a short guide for your reference.
16mm Microfiche
A 16mm microfiche is typically used to archive A3/A4 documents in a scaled down image. The 6 x 4 inch fiche can usually store around 98 frames of data with documents of A4 size taking up one frame, A3 taking up two and A5 taking up half a frame. The 16mm refers to the size of the frames of data.
35mm Microfiche
A 35mm microfiche is often used to archive large engineering plans, construction plans for buildings and newspapers. These fiche are also 6 x 4 inches in size meaning they fit a smaller volume of 35mm images on them.
Combi Microfiche
Combi microfiche store both 16mm images and 35mm images such as an A4 planning applications (16mm) and the corresponding large format plans (35mm). These kinds of fiche are often used by the construction industry as well as local authorities.
COM Microfiche
You will usually find 24X and 48X COM microfiche. The number represents how many times smaller the documents have been shrunk to. The COM microfiche can store around 270 frames and is used widely including in the corporate environment to store and archive mainframe or computer generated reports and data and in the vehicle manufacturing industry to archive parts lists, catalogues, reports, payroll data and more.
16mm Microfilm
16mm microfilm could be stored in a reel, roll or a spool. The film contains A3 and A4 sized documents with the capacity to store up to 2,400 medium sized images.
35mm Microfilm
35mm microfiche are used to store larger sized documents shrunk down to 35mm originally from up to A0 in size. The file can store up to 800 medium documents or 600 large documents/drawings.
Microfilm Cartridges and Cassettes
The above types of microfilm could also be stored in cartridges or cassettes to protect the rolls or spools of microfilm.
Pearl Scan Microfiche Scanning Services
Microfiche and microfilm were once the best way for businesses to store and archive documents but in our increasingly digital age, they are becoming obsolete in favour of more reliable, efficient and cost effective solutions. For this reason, lots of businesses are turning to microfiche and microfilm scanning services to digitise those documents.
Here at Pearl Scan we have the infrastructure to scan small to large volumes of microfiche and microfilm. We have recently invested in a brand new top quality microform scanner to help us bring our clients high resolution scans in a quick turnaround.
By exploring our blogs, you can find out about the benefits of scanning microfiche and microfilm. For more information about our microfiche scanning services, get in touch and our sales team can draw you up a quote for your project.
Request a Quote | Contact Us | This email address is being protected from spambots. You need JavaScript enabled to view it.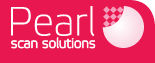 The Scan-do Peopletm

For more information feel free to give us a call:
Nationwide: 0845 22 55 923 London: 0207 183 1885
Manchester: 0161 832 7991 Birmingham: 0121 285 1900