Document Management Solutions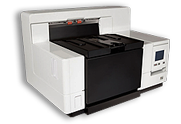 We have offices in Manchester, London and Birmingham and offer our services across the UK, providing next day service for all areas. We excel in all aspects of document scanning, document management and data capture services and solutions. Whether you require documents scanned to disk or a more sophisticated document management software solution, we can help you find the right solution to fit your needs at a cost-effective price.
Our experienced staff understand that each client's needs are unique and we tailor your scanning or document management solution just for you. We have already helped thousands of organisations save financially as well as save space yearly by managing their documents digitally.
Cost Effective Document Scanning
Pearl Scan Solutions is one of the most cost-effective and efficient document scanning companies and outsourcing bureaus in the UK. We are here for any office in need of assistance with document scanning and electronic archiving. Whether you use your documents on a daily basis or they are just taking up space, we have the resources to handle any type of document, data capture and conversion project for either one-off projects or an on-going service. We also offer the best advice on how digitising files can help financially.
We offer everything from microfiche and microfilm scanning services through to complete electronic document management systems. We also offer a range of onsite services for completing the project within your office environment. We can offer help with any forms data capture projects, paperless office solutions plus a wide range of related web-based archiving and file hosting solutions.
Our purpose-built facilities allow us to offer a range of scanning services including: OCR scanning and OCR conversion, PDF searchable scanning, large format drawing scanning services as well as file storage or all kinds, plus dedicated document manager software such as our LazyWorks, LazyWeb and our Microsoft Sharepoint - ShareLive Systems.
Our Electronic Document Management and Scanning Service
Specialized Scan, Data Capture and Data Conversion Service
Scanning and Electronic Archiving services

Microfilm and Microfiche Scanning (35mm and 16mm rolls and slides)

OCR Scanning and Conversion to MS Word, MS Excel, MS Access, CSV, HTML, Searchable PDF

Drawing / Plan Scanning

PDF Scanning and Searchable PDF Conversion

Aperture Card Scanning

Survey and Questionnaire Form Scanning, Data Capture, Data entry and Extraction

CAD Conversion to DWG and DXF
Document Management Software
Small Office in-house Scanning, Manager Systems and Paperless Office Solutions.

Online Document Handling System

Medium Sized (Departmental) Scanning and Document Management System

Halogen Search and Retrieval Document 

Handling Software.

Corporate Document Scanning and Document Handling Systems, Paperless Office Solutions.

Our Microsoft Sharepoint customised solutions known as ShareLive

Bespoke Workflow Document Management

What are the major advantages of archiving and having files scanned?
Retrieve any file or page instantly using a simple keyword search

Studies show admin staff use 30% of their time organising files, costing a third of their salary

Create more space in your office by getting rid of filing cabinets and storage cupboards

Help the environment by reducing costly paper flow in the office

Offers a guaranteed return on investment and is considered a saving rather than a cost

Already proven to give multiple long term benefits to steady, growing businesses

We carry out high profile document scanning and manager jobs throughout the UK collecting from all major cities: Document scanning Manchester, Document Management Manchester, London, Edinburgh, Cardiff, Birmingham, Newcastle, Liverpool, Cheshire, Leeds, Nottingham and Document Management UK. Our main offices are based in Manchester, Birmingham and London.
Request a Quote | Contact Us | This email address is being protected from spambots. You need JavaScript enabled to view it.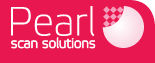 The Scan-do Peopletm

For more information feel free to give us a call:
Nationwide: 0845 22 55 923 London: 0207 183 1885
Manchester: 0161 832 7991 Birmingham: 0121 285 1900