Details

Published: Wednesday, 04 March 2015 14:59
If you're amongst the thousands of individuals or, more likely, organisations that find themselves with hundreds or thousands of microfiche but have nothing to use them with, the first thing that probably comes to your mind is to find out more about a microfiche machine, a machine that offers you the chance to view the microfiche, not dissimilar to those you see in large libraries. But is it really necessary?
The Microfiche Machine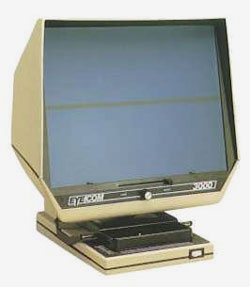 A typical microfiche machine
Microfiche machines, or microfiche readers / microfiche viewers as they are more commonly known, used to be very easy to get hold of since, at the time, microfiche were amongst the most popular ways of storing a significant amount of files in a small area. As we've mentioned in previous posts about the history of the microfiche, microfiche were in effect the external hard drives of their day, allowing you to store away hundreds of files and documents without having to use the space that they would take in their full physical form.
However as time and innovation rolls on as frantically as it has over the last 100 years, microfiche were replaced over a short period of time as people started to rely on computers more and use the links of floppy disks, then CDs, then flash memory etc. This obviously left the microfiche market, such as it was, in ruins and microfiche machines were all but stopped being made with the exception of a few select companies that still make them to this day as niche items. As with most specialist niches, there isn't a huge deal of demand so the cost of the microfiche reader rises. Microfiche machines now sell for anything between £3,000-10,000, which is an astonishing amount of money for a machine of its type and, to pour salt into the wounds, most readers are simply limited to just viewing images unlike modern counterparts like computer systems which allow you to view, edit, print and email images and documents with ease.
Microfiche Machine vs Microfiche Scanning
These days, a lot of document scanning companies tend to offer microfiche scanning on top of regular document conversion. These companies normally have a number of microfiche scanners which can take the negative image and convert it into a digital one which is then exported as PDF. JPEG, TIFF or any other fairly popular image / document formats. On top of this after the scanning is completed, if the microfiche consist of documents, the documents can be put through OCR. OCR, or optical character recognition makes your flat documents into a fully text-searchable file which makes it very useful for searching for particular references or names.
Once a microfiche image is made digital, the rest is pretty much history since a standard microfiche machine simply cannot keep up with what is offered such as the ability to view the images with better clarity, the previously mentioned OCR, sharing the documents, emailing them, printing them and basically doing anything with them that you can do with any type of document you use on a computer.
The costs of a microfiche machine compared to scanning
On top of all this, you don't have to pay for a rather large piece of equipment that is, essentially, already obsolete. As mentioned before they can upwards of £10,000 for a very good one and £3,000 for a relatively basic one.
Talking of costs, microfiche scanning is relatively cheap to make things a little better. Microfiche are typically scanned here in the UK for between 10p to £1 per image from our research, but the £1 is a high end price. So you can see that it simply makes sense to go with microfiche scanning above a machine.
Request a Quote | Contact Us | This email address is being protected from spambots. You need JavaScript enabled to view it.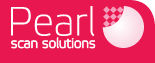 The Scan-do Peopletm

For more information feel free to give us a call:
Nationwide: 0845 22 55 923 London: 0207 183 1885
Manchester: 0161 832 7991 Birmingham: 0121 285 1900