Details

Published: Monday, 16 March 2015 14:00

Still storing your drawings on aperture cards? Need a more flexible and accessible solution? Look no further than scanning and CAD conversion.
Technology for design has moved forwards massively over the last decade or so giving architects, engineers and designers a wide range of ways to bring their work to life. One such advance has been the development of Computer Aided Design (CAD) softwares to help people work digitally and more efficiently with drawings and plans.
Not everyone has jumped on board the digital train though with a number of these files being stored on aperture cards instead. What's wrong with that I hear you ask. Well, aperture cards do reduce the size of drawings and the amount of office space they use up, that much is true. But as far as efficiency and costs go, aperture cards are very far behind the times. All aperture cards do is store files in a static form. They can't be shared or edited without creating a new version of the drawing. Some might say that storing drawings in this way is counterproductive.
So What Can Be Done?
You might think that your drawings are now stuck on aperture cards forever but don't worry, there is a solution. These files can easily be updated and brought into the digital age by being scanned to digital format and then converted into CAD drawings.
Benefits
Scanning aperture cards alone brings a wide range of cost saving, space saving and efficiency boosting benefits but, if you convert them to CAD drawings as well, you;
can store drawings in a more flexible, digital form.
will be able to see more realistic, 3D representations of plans and designs.
will be able to edit drawings digitally, in real time, without creating a new design.
can apply CAD conversion to both new and old designs.
open up a range of new possibilities.
Aperture Card Scanning and CAD Conversion Services
You can outsource aperture card digitisation and CAD drafting to us here at Pearl Scan. We provide completely bespoke services which you can tailor to suit your specific needs. We will scan your aperture cards using our top quality, super fast scanners. Once they have been converted to digital format, our highly experienced CAD drafters will manually draft your drawings to ensure a perfect service. We provide CAD drafting London, CAD drafting Manchester and CAD drafting across the rest of the UK as well as nationwide aperture card scanning services. If you would like some more information about these services, don't hesitate to give us a call or request a quote today.
Request a Quote | Contact Us | This email address is being protected from spambots. You need JavaScript enabled to view it.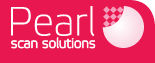 The Scan-do Peopletm

For more information feel free to give us a call:
Nationwide: 0845 22 55 923 London: 0207 183 1885
Manchester: 0161 832 7991 Birmingham: 0121 285 1900