Details

Published: Wednesday, 04 March 2015 15:51


More and more companies are looking for ways to digitise their aperture cards because going digital brings many more advantages than clinging onto the fads of old.
Storing files on aperture cards is no longer seen as the space saving solution it once was which is why organisations are looking for better solutions. This is where aperture card scanning comes into it.
Benefits of Scanning Aperture Cards
Saving Space
In their time, aperture cards were seen as a revolutionary space savers freeing up space in the office by storing files in a more compact way. However, since the introduction of the internet and the idea of going digital, it seems aperture cards have had their day and served their purpose. It is now much more space saving to scan files and store them digitally in a computer hard drive or on an online platform.
Companies that previously held aperture cards in boxes around the office can now get them digitised to free up some potentially much needed space. They are finding there is no need to hold the cards when they can be stored digitally instead. This also banishes the need for aperture card readers to be stored too.
With this new-found space, more desks and new equipment can be added or the free space can be kept to make the room feel more free and open and even boost staff morale.
Saving Time
By going digital with your aperture cards, you will no longer need to search through the cards hoping to find the right one and then place them onto an aperture card reader to view the files they contain. Once your documents have been scanned and OCR processed, you will then be able to find them on any system through a simple text search or title, name, date or whatever else they have been indexed by.
Here at Pearl Scan we know how important time and efficiency are in the day to day running of businesses. After all, time is money. So anything that can save you and your employees time has to be good for profits, right?
Saving Money
Not only does aperture card scanning bring space and time saving benefits, you can also save money in both the long and short term. Increased productivity will bring its own money saving benefits and you can also save on storage costs if you currently store a large number of aperture cards in off-site storage facilities or in a room on your premises.
By getting rid of aperture cards, you also abolish the need for a reader too and these can be very expensive, especially if you need to repair or replace one. The cost saving benefits from this can be considerable.
Overall the benefits you can gain from scanning your aperture cards are significant. Here at Pearl Scan, we offer a bespoke aperture card scanning service that you can tailor to suit your needs whether that's the format you want them scanned to or the document management software we provide. If you would like some more information about how we scan your aperture cards or a quote for your aperture card scanning project, get in touch today.
Request a Quote | Contact Us | This email address is being protected from spambots. You need JavaScript enabled to view it.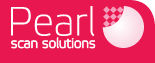 The Scan-do Peopletm

For more information feel free to give us a call:
Nationwide: 0845 22 55 923 London: 0207 183 1885
Manchester: 0161 832 7991 Birmingham: 0121 285 1900