ISO Certifications and Accreditations
We always strive to offer the best service we can while offering excellent customer service and superior communication throughout our processes. Here are some of our accreditations.
ISO 9001 Quality Management
This international standard gives the requirements for what the organisation must do to manage processes affecting quality of its products and services. It does this through the creation of a Quality Management System 'Quality Management' refers to all aspects of delivery of the service required by a client, as well as compliance to applicable regulations.

The standard asks what the organisations does to enhance client satisfaction and to continually improve performance, which is checked on an ongoing basis through Surveillance Audits. Having been refined over a number of years by a consensus of experts across various industries and sectors, ISO 9001 is an international, up-to-date model for organisations to follow. By systemising the way of doing things, ISO 9001 makes clear who is responsible for doing what, when, how, why and where. Read more about ISO 9001


ISO 27001 Information Security
ISO/IEC 27001:2013 specifies the requirements for establishing, implementing, maintaining and continually improving an information security management system within the context of the organization. It also includes requirements for the assessment and treatment of information security risks tailored to the needs of the organization. Read more about ISO 27001.



ISO 14001 Enviormental Management
The ISO 14000 family addresses various aspects of environmental management. It provides practical tools for companies and organizations looking to identify and control their environmental impact and constantly improve their environmental performance. ISO 14001:2004 and ISO 14004:2004 focus on environmental management systems. The other standards in the family focus on specific environmental aspects such as life cycle analysis, communication and auditing. Read more about ISO 1400.
ICO
The UK's independent authority set up to uphold information rights, promoting openness by public bodies and data privacy for individuals. The Data Protection Act 1998 requires every data controller (eg organisation) processing personal information to register with the ICO. Read more about ICO.
Member of Information and Records Management Society
We are a full member of the Information and Records Management Society, the foremost professional association for those who work in or are concerned with records or information management. Read more about Record Management Society.
Investors In People
We are a supporter of Investors in People, the UK's leading people management standard. IIP specialises in transforming business performance through people. Read more about Investors in People.
Member of The Skills Pledge
Pearl Scan is a member of The Skills Pledge and we actively encourage and support employees to gain the skills and qualifications that will meet the needs of the business and will support their future employability. Read more about The Skill Pledge. Read more about Skills Pledge.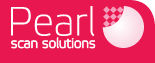 For more information feel free to give us a call:
Nationwide: 0845 22 55 923 London: 0207 183 1885
Manchester: 0161 832 7991 Birmingham: 0121 285 1900
or send us a message to This email address is being protected from spambots. You need JavaScript enabled to view it. or fill our online contact form.