Details

Published: Wednesday, 04 March 2015 15:27
Low to high volume Microfiche Scanning, Microfilm Scanning and Aperture Card Scanning

Our Budget Friendly production low to high volume, Microfilm, Microfiche and Aperture Cards Scanning offers a complete package of professional service and support to give you the best solution for your conversion project. 
Our Scanning solution for low to high volume conversion of microfiche, aperture cards and roll microfilm offers time/money saving, valuable storage space, disaster recovery and ROI.
Our digitisation and scanning systems can handle all of the unique properties of your microfiche, roll film and aperture card including:
• Scanning of high reduction images from COM microfiche
• Title bar information
• Variable size documents stored on a microfiche or microfilm
• Variable position and annotated images [landscape and portrait]
• Multiple microfiche files
• Fully customisable indexing and cataloging to digital files
• Image optimisation, enhancement and de-skewing of images
• Multiple output formats such as TIFF, Jpeg, PDF, PDF Searchable and PDF/A
We can scan and digitise the following Microfilm & Microfiche Polarities
Positive, Negative and Mixed
We can scan and convert the following sizes of roll microfilm, cartridges and microfiche media
Microfilm: 16 and 35 mm film
Microfiche: Standard, Jumbo fiche, Mini Jackets, Aperture Cards
We can scan the following Roll Microfilm Formats
Simplex, Duplex, Duo, Blipped / Un-blipped, COM and Mixed formats and other industry standard formats
Microfiche and Aperture Cards Formats
Microfiche: Step and Repeat fiche, Film Jackets, AB Dick, Microx, COM and Aperture Cards.
Title bar scanning as well as Hollerith punch reading is available from fiche and aperture cards.
We can scan, digitise and convert your Microfilms, Microfiche or Aperture Cards to the following Digital Image file formats;
TIFF bitonal Group3/Group4, TIFF uncompressed, Multi-page TIFF, JPEG, CALS, PDF/A, Multi-page PDF, Single-page PDF, PDF Searchable, JPEG 2000, CAD (DWG and DXF), etc.
Request a Quote | Contact Us | This email address is being protected from spambots. You need JavaScript enabled to view it.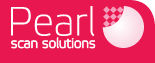 The Scan-do Peopletm

For more information feel free to give us a call:
Nationwide: 0845 22 55 923 London: 0207 183 1885
Manchester: 0161 832 7991 Birmingham: 0121 285 1900