Details

Published: Wednesday, 04 March 2015 15:55

If you're in the insurance business, why take a risk with your files? Scan microfiche and boost your profits in the process
Those who work in insurance deal with people who want to protect their lives against risks everyday but when it comes to the documents and files they store on microfiche, many continue to leave them open to loss, theft and damage. Document storage solutions are often overlooked but can be vitally important for the safety of the information your microfiche contain.
Change Your Microfiche Storage Method Today
Storing microfiche in boxes, whether on your own premises or in off-site storage facilities, can damage the documents stored on them beyond repair. Microfiche storage used to be the most effective way of storing large numbers of documents but that method is now outdated and there's a new leader in town...microfiche scanning and electronic document management. By having your microfiche scanned, you can benefit from better document security as well as cost savings and space savings.
How Do I Know My Documents Will Be Safe?
Storing the documents previously contained on microfiche in a digital document management system offers peace of mind in a number of ways;
You can have your digital files encrypted
They can also be password protected
Files can be backed up to avoid loss
Despite claims, storing files electronically is still by far the safest way to store important information. As long as you take the necessary steps for document safety, your documents will be as safe as houses.
Pearl Scan's Microfiche Scanning Service
Here at Pearl Scan, we specialise in microfiche scanning and document scanning, offering bespoke scanning services for companies wanting peace of mind for their files stored on microfiche. We have completed projects for companies and organisations in a range of sectors including legal, healthcare (NHS) and education among others. Outsourcing microfiche scanning services to Pearl Scan will bring your company cost savings, space savings and document security as well as making files retrieval, editing and sharing much more efficient.
Your insurance documents can be scanned and fully indexed with OCR processing applied to ensure they can be found in your digital document management system through a simple search.
If you would like some more information on the microfiche scanning service we offer, feel free to browse our website and blogs or get in touch today for a free, no obligation quote for your microfiche scanning project.
Request a Quote | Contact Us | This email address is being protected from spambots. You need JavaScript enabled to view it.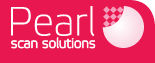 The Scan-do Peopletm

For more information feel free to give us a call:
Nationwide: 0845 22 55 923 London: 0207 183 1885
Manchester: 0161 832 7991 Birmingham: 0121 285 1900