Details

Published: Wednesday, 04 March 2015 15:17
These days the content of microfiche and microfilm is hard to access and you often find that you need a microfiche reader just to view them with little else you can do.
Microfiche readers are very expensive as we mention in our post on microfiche machines.
When it comes to printing there is once again quite a limited range of services on offer that allow for microfiche printing and duplication. There aren't any companies as such that purely offer microfiche printing as a service as it can be quite an expensive process with little return, however the next best thing is a little bit of DIY.
Microfiche scanning is the next best thing as it allows you to get digital copies of the images on your microfiche which can then be printed either by yourself or by sending the images to a professional printing company. This would probably also work out considerably cheaper than any company that would offer printing of microfiche as a one off job as microfiche scanning is very cost effective, usually at around 6-20p per image (we offer the lower end price).
When the digital image comes to you it can be edited in any way that you would normally edit or work with a standard PDF or JPEG image which makes them super easy to print and share with others. Brilliant.
Request a Quote | Contact Us | This email address is being protected from spambots. You need JavaScript enabled to view it.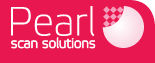 The Scan-do Peopletm

For more information feel free to give us a call:
Nationwide: 0845 22 55 923 London: 0207 183 1885
Manchester: 0161 832 7991 Birmingham: 0121 285 1900