Details

Published: Wednesday, 04 March 2015 15:16
A lot of people today don't know what microfiche is let alone with type of microfiche they have, so here's a short guide and graphic illustration to get you started.
What Type of Microfiche Do I Have?

16mm microfiche generally hold A4 images. 
35mm microfiche usually hold A3-A0 images.
Request a Quote | Contact Us | This email address is being protected from spambots. You need JavaScript enabled to view it.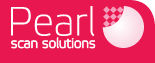 The Scan-do Peopletm

For more information feel free to give us a call:
Nationwide: 0845 22 55 923 London: 0207 183 1885
Manchester: 0161 832 7991 Birmingham: 0121 285 1900