Details

Published: Wednesday, 04 March 2015 16:05

Scanning library archives previously stored on microfiche can open up a wide range of possibilities.
What is stored on library archive microfiche?
Microfiche can hold archives of a wide range of documents and formats. Here are a small selection of the kinds of things you can find on library's microfiche.
Newspaper archives
Magazines
Manuscripts
Historical Maps
Importance of Digitising Historical Documents Stored on Microfiche
Digitising historical documents stored on microfiche is important for the future of this information. Scanning can help libraries to unlock history and future-proof it for years to come. In the past, once a document became damaged, the information contained would be lost forever but through the conversion process, libraries can ensure that their historical archives won't be lost or destroyed forever. It's important the UK as well as the rest of the world to preserve their history, to understand what the past was like and how greatly it differs from the present.
Benefits of Digitising Microfiche
Digitising microfiche can bring libraries, historians and the general public lots of benefits that physical storage simply cannot provide.
- ACCESS- Digital archives can be made available online for interested parties and can reach audiences previously impossible when the only way to view them was on a microfiche reader.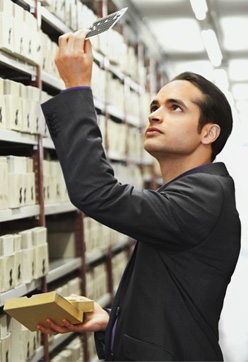 - FUTURE-PROOF- As I've mentioned above, digitising documents provides a more reliable storage method for important archives to be stored in for future use.
- SECURITY- Digitised archives can be encrypted and password protected with the files backed up to ensure their safety and security against loss, theft and damage.
- SPACE SAVING- Digital documents take up only virtual space meaning libraries can free up much needed space by removing the need to store microfiche and cumbersome microfiche readers.
- COST SAVING- Cost savings come in a number of different ways including less storage costs, no need for maintenance and replacement of expensive microfiche readers and eliminating the need to produce colour microfiche.
These benefits, especially the cost saving ones, offer major advantages libraries as most of them are funded by councils who are always looking for ways to reduce costs. This could potentially be the most effective way for them to save money without costing people their jobs.
Digitising Library Archives With Microfiche Scanning
Here at Pearl Scan, we offer a microfiche scanning service perfect for organisations looking to digitise their archives. We have helped to digitise a number of archives and historical documents providing future-proofed and easily accessible digital documents to be found and enjoyed by larger audiences. Our OCR scanning and conversion service can also make digital files easily searchable on databases. For more information about our microfiche scanning services, take a look at our website and blogs or get in touch today for a free, no obligation quote for your microfiche scanning project.
Request a Quote | Contact Us | This email address is being protected from spambots. You need JavaScript enabled to view it.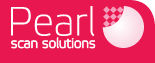 The Scan-do Peopletm

For more information feel free to give us a call:
Nationwide: 0845 22 55 923 London: 0207 183 1885
Manchester: 0161 832 7991 Birmingham: 0121 285 1900