Details

Published: Wednesday, 04 March 2015 15:56
An investment has been made in the microfiche department at Pearl Scan. The new microform machine is set to transform our microfiche and microfilm scanning services by offering excellent quality scans with a quicker project turnaround.
Microfiche Scanning
The new scanner can scan microfiche at speeds of up to 200ppm and up to 600ppm when autoloader is deployed. All standard fiche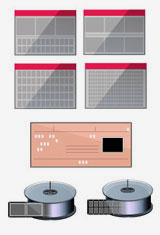 formats can be scanned as well as custom sizes up to 5x8 inches.
Microfilm Scanning
16mm microfilm rolls can be scanned at speeds of up to 400ppm. The new scanner also has "ribbon scanning software for guaranteed image capture and detection."
With this new state of the art machine, you won't need to compromise between having excellent quality scans or getting your digitised documents back in a quick turnaround. This machine can bring you both benefits.
Other benefits
Microfiche scanning and microfilm scanning also bring a wide range of other benefits too which can be enhanced with the upgrade of our scanner;
Cost savings - No more hefty microfiche storage costs. No more costs from buying microfiche machines.
Time savings - Once your microfiche have been digitised and OCR processed, you will be able to search for them on your computer, laptop or tablet using a simple text search rather than having to search through boxes of microfiche and then loading them into the viewing machine to find the information you need.
Space savings - Digital documents only take up virtual space on your hard drive, shared network or online cloud platform which frees up all of that space you used to use for microform storage and storing the microfiche machine.
Future proofing - Microform is a dying form of document storage so to move forward with your document management, you must digitise.
Here at Pearl Scan, we offer an attractive, bespoke microfilm and microfiche scanning services offering high quality scans with a quick turnaround. Our service is available to companies and organisations from a range of industries wishing to reap cost saving, space saving and time saving benefits and so much more. For more information about our new scanner or about the microfiche and microfilm scanning services we offer here at Pearl Scan, get in touch today. If you would like to receive a free, no obligation quote for your scanning project, complete our online form by following the relevant links below.
If you're interested in reading more related articles, check these out-
Why Hold Off On Digitising Your Microfiche? Now is the Time to Scan!
Microfilm Scanning for Local Communities
Microfiche Scanning Benefits Local Councils
Request a Quote | Contact Us | This email address is being protected from spambots. You need JavaScript enabled to view it.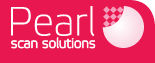 The Scan-do Peopletm

For more information feel free to give us a call:
Nationwide: 0845 22 55 923 London: 0207 183 1885
Manchester: 0161 832 7991 Birmingham: 0121 285 1900