Details

Published: Wednesday, 04 March 2015 15:47


Despite advances in technology, particularly among organisations, local councils continue to store past planning applications on microfiche. We think it's time councils moved forwards.
Scanning Your Microfiche – Planning Applications
Microfiche have been commercially used for storing documents since the 1920s because they were the most space saving solution for file storage. However, since the rise of the digital age, microfiche are no longer the best solution. So much so, microfiche and everything that comes with them are becoming obsolete.
As I have mentioned, local councils still store past planning applications on microfiche and they must convert those microfiche to digital files before it's too late. Storing planning application documents in hard copy form has always been a counterproductive process due to the time it would take to find the necessary document as well as the costs incurred for storing them all. Microfiche once offered a more compact storage solution but there's a new solution in town and it's saving companies considerable amounts of money...
Advantages of Microfiche Scanning Planning Applications
Scanning and digitising planning applications to be placed onto a digital document management system completely banishes storage costs but it also brings other advantages too.
Digital planning applications are easier to search, especially one they have been fully indexed. You will be able to find the documents through a simple text search for names, title or dates, among others.
The digital documents can be accessed from anywhere, at any time, especially if they are placed onto a cloud platform like Pearl Cloud.
The files can be shared with the necessary people whether through email or giving them access to the password protected files.
You can also put the digital copies on websites so the public or interested parties can view planning applications online.
Here at Pearl Scan, we understand the need for secure document storage for planning applications so we offer document encryption and password protection with our scanning services.
Many businesses and organisations are already seeing the benefits of microfiche scanning so why not jump on board and reap the rewards yourself. If you would like some more information on how you can hire our microfiche scanning services for scanning planning applications stored on microfiche, get in touch today. For a free, no obligation quote for you microfiche scanning project, complete the online 'request a quote' form by following the relevant links below.
Request a Quote | Contact Us | This email address is being protected from spambots. You need JavaScript enabled to view it.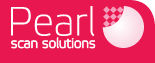 The Scan-do Peopletm

For more information feel free to give us a call:
Nationwide: 0845 22 55 923 London: 0207 183 1885
Manchester: 0161 832 7991 Birmingham: 0121 285 1900