Details

Published: Wednesday, 04 March 2015 16:03

Storing Computer Output reports on microfiche is no longer the ultimate space saver. Everyone's going digital and now it's your turn!
Are you looking to save office space and don't know where to start? Perhaps you think you've done everything you can to free up space. Well, here's something you might not have considered yet.
Computer Output Microfiche Scanning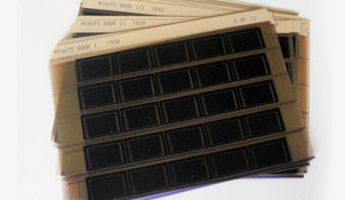 Computer Output Microfiche (COM) have been used since the 70s and are still sometimes used today but with the digital age in full swing, more and more companies are taking the decision to digitise them to free up space and increase efficiency. Each microfiche can contain up to 270 pages of information but with microfiche scanning, these can be digitised and placed into files in an electronic document management system with very little effort.
COM Microfiche
Computer Output Microfiche have been used to store;
payroll
accounting
insurance
inventory
employee data
COM microfiche are also quite restrictive with their accessibility and the only way you can view the files they contain is with a microfiche reader. These readers can be very expensive and especially space consuming. This is where digital files hold the upper hand over their microfiche counterparts.
Benefits of COM Scanning
Scanning your microfiche can bring a range of benefits both to yourself and to your company and everyday workflow.
Space Saving
As I have already mentioned, replacing microfiche and microfiche readers with digital files on any electronic device will save you a potentially huge amount of office or storage space.
Cost Saving
Lots of methods of storing digital documents will not cost you any money unlike the storage costs and equipment costs involved in managing microfiche.
Security
Digital files can be encrypted and password protected as well as backed up for extra security whereas microfiche stored in hard copy can be subject to loss, theft and damage.
Access
I've already mentioned how restricting microfiche can be when it comes to accessibility but this is where digital documents offer all of the benefits. With digital files you can store them on online platforms and access from any electronic device with the right permissions.
Flexibility
With the ability to access documents from any device, this also means your work will be more flexible. Documents can be accessed from anywhere, at any time giving you ultimate flexibility as to where you complete your work.
Efficiency
When microfiche are scanned, the digital files can be indexed and OCR processed before being placed into a document management system. These indexed documents can then be found quickly and efficiently through simple text searches meaning there'll be no need to waste time looking for the relevant information as it will be at your fingertips whenever you need it.
Pearl Scan Microfiche Scanning Service
Here at Pearl Scan we provide a fully bespoke microfiche scanning service for companies wishing to reap the benefits mentioned above and improve their overall business. As well as scanning COM microfiche, we can also scan 16mm, 35mm & COMBI microfiche using our state of the art, brand new microfiche scanner. We have experienced staff at our scanning bureau who will ensure the best possible results for our clients. For more information about our popular microfiche scanning services, take a look at our blogs, browse our website or get in touch today and speak to a member of our friendly and experienced team. If you would like to receive a free, no obligation quote for your scanning project, complete our online form by following the relevant links below.
Request a Quote | Contact Us | This email address is being protected from spambots. You need JavaScript enabled to view it.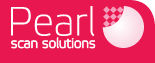 The Scan-do Peopletm

For more information feel free to give us a call:
Nationwide: 0845 22 55 923 London: 0207 183 1885
Manchester: 0161 832 7991 Birmingham: 0121 285 1900