Details

Published: Wednesday, 04 March 2015 16:01

Do you still store your technical drawings on aperture cards? You need to go digital and open up a world of possibilities.
Aperture cards were once a great solution to storing numerous technical drawings in one place. With the introduction of newer and more efficient technology however, they are now pretty much obsolete. There's a much newer solution in town and it's taking the world of drawing storage by storm!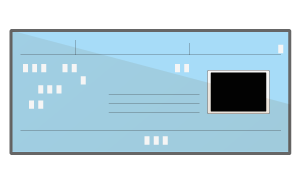 What is Aperture Card Scanning?
Aperture card scanning is the process of digitising your aperture cards and converting the contents (whether that's technical drawings or maps) to the required format so they can be stored digitally rather than in hard copy format.

Why Should I Scan My Aperture Cards?
Storing technical drawings on aperture cards is no longer the most efficient solution for a number of reasons;
They cannot be edited easily. In fact, for edits to be made, a whole new drawing would need to be created.
The only way to share them is to send the card itself to the recipient and they can only be viewed one at a time.
It can be difficult the find the drawing you want particularly if you store a number of aperture cards.
Drawings can be damaged as aperture cards are made of flimsy and delicate material.
You will also leave your drawings open to potential theft.
The digital world holds a certain sense of superiority over previous analogue forms. Remember when TVs only had analogue channels or when books could only be read on paper pages. The digital age has changed the way life works bringing more exciting technology and efficiency and the world of document storage is no different.
By digitising your aperture cards, you can save space, money and time as well as increase the flexibility of your drawings with the ability to view, edit and share your work quickly and easily. With digital drawings you also safeguard your drawing against loss, theft and damage.
Pearl Scan's Aperture Card Scanning Service
Here at Pearl Scan, we offer a fully bespoke yet affordable aperture card scanning service to digitise the technical drawings held on aperture cards. Our service is fully accredited and undergoes strict quality checks throughout the process to ensure your drawings are of the highest quality. You can benefit from all of the advantages mentioned above and more with OCR processing or your files, file encryption, document management software provided and hosting through our online cloud platform, Pearl Cloud. For more information on the aperture card scanning service we offer, browse our website and blogs or get in touch today for a free, no obligation quote for the digitisation of your technical drawings.
Request a Quote | Contact Us | This email address is being protected from spambots. You need JavaScript enabled to view it.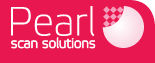 The Scan-do Peopletm

For more information feel free to give us a call:
Nationwide: 0845 22 55 923 London: 0207 183 1885
Manchester: 0161 832 7991 Birmingham: 0121 285 1900