Details

Published: Monday, 09 March 2015 14:00

Making the step towards digital document management can often be a big decision and one that needs to be carefully considered. So, here's some extra reasons why going digital is the best solution whether you store files on microfiche, microfilm, aperture cards or just paper.
To Save Money
Storing files in hard copy wastes costs in a range of ways you might not even have realised. From extortionate off-site storage costs to expensive equipment needed for the likes of microfiche, microfilm and aperture cards.
To Increase Productivity
Viewing, sharing and editing documents can be a time consuming process with files stored in the methods mentioned above. By scanning and converting them to digital formats, you can send files via email, shared networks or over the cloud as well as edit them in real time and view them instantly.
To Access Files Easier
A great deal of time is wasted retrieving files stored in hard copy, not to mention the extra time wasted with viewing microfilm, microfiche and aperture cards just to find the document you need. With digital and fully indexed files, you can find them in seconds with simple text searches of titles or even contents.
To Free Up Space
If you store a large amount of documents and files on storage methods in filing cabinets overrunning the office, you could free up a lot of valuable space by converting those files to digital. This space can then be used more efficiently or rented out for extra revenue.
For Extra Document Security
Digital files can be encrypted and password protected offering a whole lot more document security than hard copy files which are susceptible to loss and even theft. Even with the highest level of security, digital documents will always be safer than those stored in filing cabinets or off-site storage.
For More Flexible Documents
Digital files can be accessed at any time, anywhere that has access to where the documents are stored (internet, shared network etc). This means flexible working can be a real possibility for you as opposed to being stuck in the office because that's the only place you can access the information you need.
To Preserve Important Documents
Important documents can be damaged or lost if stored on paper, microfiche, microfilm or aperture cards but, by digitising these files, you can ensure they won't be damaged and you can back them up to ensure that even if they are lost, the information can be recovered.
Pearl Scan Can Help
Here at Pearl Scan, we can aid your transition to digital with our completely bespoke scanning services. We offer microfiche scanning, microfilm scanning and aperture card scanning as well as standard document scanning for businesses in Manchester, London and across the UK. We handle the entire scanning project from collection to scanning and OCR processing then delivering your digital documents to you via USB, CD, DVD, secure FTP, email or through our online cloud platform Pearl Cloud. To aid future management of your digital documents, we can also provide our open source, document retrieval software, Halogen. For more information about the services we provide or for a free, no obligation quote, get in touch today.
Request a Quote | Contact Us | This email address is being protected from spambots. You need JavaScript enabled to view it.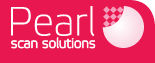 The Scan-do Peopletm

For more information feel free to give us a call:
Nationwide: 0845 22 55 923 London: 0207 183 1885
Manchester: 0161 832 7991 Birmingham: 0121 285 1900