Details

Published: Thursday, 12 March 2015 14:00

Microfiche have been used for space saving document storage for years but one thing they don't offer is a great deal of accessibility. Here we'll look in greater depth at the problem and present a solution.
Problems with Microfiche
Before the world turned digital and found ways to make everything instantly accessible, microfiche were the preferred format for storing large numbers or sized files in a more compact way. By doing this however, most companies created a big accessibility problem for themselves.
To view files stored on microfiche, you must first find the specific microfiche containing the file you need, then you need to load it into a microfiche reader (assuming you've got the right file!) before you can view the information. As for sharing the files, the original would need to be sent to the relevant person while editing is impossible without creating a new file. So what can be done to make files on microfiche more accessible?
The Solution
Digitising your microfiche to be stored electronically in a digital document management system is the perfect solution to be able to easily access your files. And don't worry, it isn't as complicated as it sounds. You can outsource the job to specialist microfiche scanning companies who will scan and convert the files for you. Once you have digital versions of the documents you once stored on microfiche, you can begin to experience the improved access you can have to your files. Unlike microfiche, digital documents can be accessed at the click of a button and, depending on where you store them (shared network, cloud system, USB), you will be able to view, edit and share files from almost anywhere at any time.
Other Benefits
Increased accessibility isn't the only benefit that microfiche scanning can bring either. It can also bring costs savings (from expensive equipment, maintenance and storage costs), space savings (with digital files only occupying virtual space) and better security (with file encryption and password protection). With these attractive benefits, it's not hard to see why so many companies have already taken the step towards digital file management by having their microfiche scanned.
Scanning Microfiche For You
Here at Pearl Scan, we can digitise your microfiche using our superfast microfiche scanner for a cost effective solution for your important files and documents. We can scan 16mm microfiche, 35mm microfiche, COM microfiche and COMBI microfiche to a range of formats including PDF, TIFF and JPEG. Your digital documents will then be delivered to you on USB, CD, DVD, secure FTP or using our cloud service, Pearl Cloud. For large bulk projects, we can also provide our specially designed file retrieval software, Halogen to help you manage your files quickly and easily. We have lots of information about scanning microfiche and other services on our website so check it out or give us a call for your free, no obligation quote.
Request a Quote | Contact Us | This email address is being protected from spambots. You need JavaScript enabled to view it.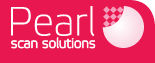 The Scan-do Peopletm

For more information feel free to give us a call:
Nationwide: 0845 22 55 923 London: 0207 183 1885
Manchester: 0161 832 7991 Birmingham: 0121 285 1900