Details

Published: Wednesday, 04 March 2015 16:11

Storing documents and files on microfiche can be expensive business. It can be a massive drain on your budget and you might not even realise it. So, what money are you losing and how can it be recovered?
Storage
Like most file storage methods, storing microfiche can take up a great deal of valuable space. If you store large amounts of microfiche, they can take up whole rooms, clutter offices or even need to be stored in expensive off-site storage facilities.
Equipment
Microfiche are fast becoming an outdated form of document storage meaning the price of equipment has risen significantly with them being almost antique or vintage. Buying a microfiche reader to view your documents on can set you back as much as £300! Not to mention buying the microfiche itself as well as the costs to maintain your equipment should there be a fault.
Security
If you are storing sensitive information on your microfiche, you may need extra security for it. This might come in the form of cheap solutions like padlocked filing cabinets or more expensive ones like CCTV, coded doors and security staff. All of these costs can add up to a massive headache for your yearly budget!
Wasted Time
You might not realise it but all of that time you're spending retrieving files, setting up the microfiche reader etc, is costing you money...potentially A LOT of money. When file retrieval is taking up more of your day than anything else, you really need to think about a change for the sake of your office productivity.
Sharing
It's not easy to share files stored on microfiche at the best of times but when a colleague needs a certain file urgently, it can turn into a costly nightmare, especially if that colleague is at a different premises to you. You will need to post the original microfilm to them (paying for postage, envelopes etc) and hope that the only copy of that file doesn't go missing in transit.
Go Digital With Microfiche Storage
So what's the solution? How can you claim back all of those wasted costs? It's simple. You just have to go digital and scan your microfiche. Digital microfiche offer solutions to all of the above problems and more because microfiche offers all of these benefits;
They take up only virtual space so you won't need to spend money on extra space to store them.
The only technology they require is the computers/laptops/tablets you probably already use on a day-to-day basis.
Digital files can be encrypted and password protected to provide the security your documents need without forking out on other, more costly, security solutions.
If documents are fully indexed and OCR processed when they are scanned, they can be found using simple text searches, instantly.
Files can be shared in emails, over shared networks or via cloud platforms to speed up workflow and reduce costs significantly.
Through digital sharing, money can also be saved on printing and paper costs.
Digital files are also safe from loss, theft and damage so you won't have to spend money replacing material.
Pearl Scan Can Help
Here at Pearl Scan we specialise in microfiche scanning and digitisation for companies, organisations and individuals wanting to save the costs they had previously wasted on microfiche and their storage. We can scan 16mm microfiche, 35mm microfiche, COM microfiche and COMBI microfiche to a range of digital formats including PDF, PDF searchable, JPEG and TIFF. We have even recently purchased a new microfiche scanner to provide our clients with even better quality scans of their files. Along with our excellent scanning service, we also provide optional extras such as OCR processing, file retrieval software and access to our online cloud platform, Pearl Cloud. For more information about our microfiche scanning service and how you can benefit from going digital, browse our website and blogs or get in touch for a free, no obligation quote.
Request a Quote | Contact Us | This email address is being protected from spambots. You need JavaScript enabled to view it.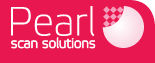 The Scan-do Peopletm

For more information feel free to give us a call:
Nationwide: 0845 22 55 923 London: 0207 183 1885
Manchester: 0161 832 7991 Birmingham: 0121 285 1900