Details

Published: Monday, 30 March 2015 14:00

Portable or digital? It's a choice which has been offered to us in all areas of life from music players to maps but which is the best option for your microfiche?
Over the years we have seen the evolution of life from the portable to the digital. Remember when you used to listen to music on portable CD players, or even cassette players? Now, you're probably listening to MP3 formatted music through your smartphone. Remember when you used to find where you were going with small 'portable' map books? Now you can get a GPS signal to your SatNav or smartphone to tell you where you are instantly.
The same can be said for document management with a large number of companies now adopting the digital approach where they would once have used 'portable', space saving microfiche to store files on. So, was this the right move or were portable devices the way to go? Let's take a look at the advantages and disadvantages each method brings.
Portable Microfiche Readers
Aside from the standard microfiche readers that can only really be used on a desktop, there were two other kinds of readers released; the portable microfiche reader and the handheld reader. Similar to the progression of the mobile phone, these each offer a little more accessibility than the previous model.
"The Hand-Held Viewer provides instant access to information anywhere . . . at home, the office or in the field"

Advantages-
As the quote above states, the handheld reader provides access to files wherever you are as long as you have the microfiche with you.
Their portable nature means they can be packed away to reclaim desk and office space.
Disadvantages-
Microfiche (and the files stored on them) are susceptible to loss, theft and damage.
Storing large numbers of microfiche can become costly and space consuming.
Files can only be viewed, not edited or duplicated.
Scanned Microfiche
Scanning microfiche is the new way for people to gain better access and flexibility with their documents.
Advantages-
Having digital files means you don't need to store the hard copy so space can be saved.
Digital files storage is much more cost effective than buying equipment solely for use with microfiche.
Digitised microfiche can prevent file deterioration to future-proof your documents.
You can access files at the click of a button and also edit and share them too.
Disadvantages-
Scanning and digital file management with need to be done correctly for you to be able to benefit from the advantages.
If the microfiche are damaged, regardless of how high quality the scan, you may not get a perfect image.
So what do you think? Have we moved forwards? Is going digital the best solution?
Microfiche Scanning Services
If you have microfiche that you would like to be digitised, we at Pearl Scan can do it for you. We have the latest microfiche scanning technology so we can produce high quality scans of your microfiche in a quick turnaround for an affordable price. We can also OCR process your digital images to enable quick and easy file retrieval through simple searches of content.
If you would like some more information about how microfiche scanning can help you, get in touch and we can provide you with a free, no obligation quote for your project.
Request a Quote | Contact Us | This email address is being protected from spambots. You need JavaScript enabled to view it.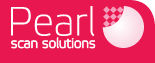 The Scan-do Peopletm

For more information feel free to give us a call:
Nationwide: 0845 22 55 923 London: 0207 183 1885
Manchester: 0161 832 7991 Birmingham: 0121 285 1900