Details

Published: Monday, 13 April 2015 14:00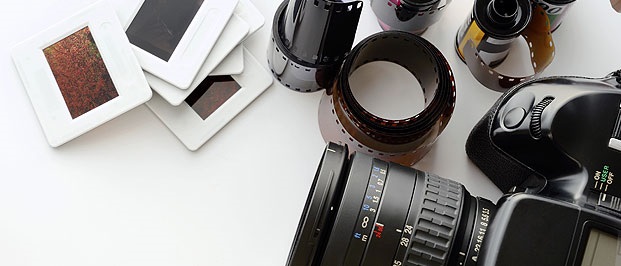 A Brief History of Photographs
You've been putting it off for years and letting your photos gather dust in boxes but now you want to begin the process of going digital. So, is it the right thing to do?
The first photograph was taken in 1822 but it wasn't until the 20th century that our nation's fascination with photographic images really took off. By the 1930s almost one million images were taken every year but today that number has increased to a massive 380 billion photos per year! In total, more than 3.8 TRILLION photos have been taken by humanity. Just imagine how much space those photographs will be taking up in our homes and offices.
It's almost guaranteed that you have a box full of old photographs stored somewhere in your house, probably gathering dust, but you don't want to get rid of them because of the memories they hold.
Why scan photos?
Scanning photos brings a great deal of benefits from the obvious to the surprising so it's little wonder so many people have already digitised their photos.
You can ensure your photos are safe from loss, theft and damage.
You can share your photos with anyone in the world at the click of a button.
You can save space by storing your photos virtually instead.
You can find your photos quickly through a quick search of name, date or reference number.
You can digitally enhance your images to improved their quality.
You can create DVD movies and slideshows.
You can have all photos available whenever and wherever you need them.
Why now?
Since the 2000's, digital photography has overtaken film photography in use with most people now using digital cameras or even the built in cameras in their phones to capture the snaps they want. This has left film photography and everything that comes with it on the scrap heap (or up in the attic).
The longer you leave it before digitising your photos, the longer you're leaving them open to the risks of loss, theft and damage. By the time you finally decide to digitise, your photos might have been damaged too much to be able to view them as they once were.
Also with the rise of social media, particularly those with an emphasis on posting photos like Instagram and Pinterest, now seems to be the optimum time to get your photos digitised and share your old memories with friends, family and online communities.
Photo Scanning Services
Scanning photos doesn't have to be a painstaking process either because if you have a significant amount of photos you want digitised, you can outsource the project to professional services. Here at Pearl Scan we offer a bespoke photo scanning service for companies, organisations and individuals across the UK.
We can scan photos (as well as negatives and slides) to TIFF, PDF or Jpeg using high quality super fast scanners. We hold ISO accreditations for quality and security so your photos will always be in safe hands.
If you would like some more information about our photo scanning services please browse our website and blogs or complete the online form for a free quote for your project.