Details

Published: Monday, 06 April 2015 14:00

Before making an investment, every company needs to feel safe in the knowledge that they are doing the right thing so today we'll look at why it's a sound investment to outsource aperture card scanning services.
Aperture cards were once the perfect solution to document storage, mainly used by engineers, architects and manufacturers, but since the introduction of reliable digital technology aperture cards have been dropped in favour of electronic storage methods.
Since the downfall of aperture card storage, a lot of companies have been digitising the files they once stored on the cards to reap a number of benefits. This is when they have to make the decision;
Should I outsource or complete the project in-house?
As a scanning service, we are slightly biased here but the answer is most definitely to outsource the project. Let me explain...
Costs
While it's true that outsourcing will involve an investment from your company, it's not as much as you'll be anticipating and certainly not as much as you'll end up spending if you do the scanning yourself. You would need to buy a scanner with the ability to scan aperture cards, pay a member of staff to do the work and designate valuable office space to the scanning. All of this doesn't come cheap.
Outsourcing the work will mean you won't need to spend all of those costs, just a one off payment which will be generated back from abolishing costs of storing aperture cards in hard copy as well as the money you will gain from the efficiency boosts going digital brings.
Time
Completing an aperture card scanning project within the company will also take a great deal of time. Whether the work is completed by a member of staff currently employed with you or if you hire a new member of staff to work on it, it could mean days (or even weeks) of focussing on that and nothing else.
Outsourcing the work will mean you won't need to waste valuable time as you can let the professionals handle it. Scanning services can also usually have your aperture cards scanned and the digital files delivered to you in no time.
Quality
Depending on the budget you have for the scanning, you may be able to buy a decent scanner but without the professional experience to scan the cards, the quality won't be what you're expecting. Sometimes images need correcting or enhancing to ensure you get the best possible digital image and that can only be provided by people with experience of scanning aperture cards.
Why?
The cost, time and quality benefits you gain from outsourcing to aperture card scanning services all come as a result of the equipment and experience they have.They will have specialist scanners and software to enable a high quality scan of each card which you can't get from a cheap and cheerful scanner. The staff will also have years of experience to ensure your scans are the best they can possibly be.
Who to outsource the scanning to...
Now that the benefits above have convinced you to outsource your scanning project, you're probably wondering where you can find a scanning service, right? Well look no further because here at Pearl Scan we provide a bespoke yet affordable aperture card scanning solution for businesses and organisations wanting to manage their files digitally.
We can scan aperture cards in high quality with a quick turnaround and we can even OCR process the images and set up a document management system with our image management software, Halogen.
If you are interested in finding out more, check out our website and blogs or contact us for a free, no obligation quote.
Request a Quote | Contact Us | This email address is being protected from spambots. You need JavaScript enabled to view it.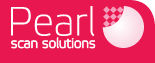 The Scan-do Peopletm

For more information feel free to give us a call:
Nationwide: 0845 22 55 923 London: 0207 183 1885
Manchester: 0161 832 7991 Birmingham: 0121 285 1900