Details

Published: Wednesday, 04 March 2015 15:23
Pearl Scan Solutions Director Naveed Ashraf talks about OCR. How does it work? What types of documents can be OCR and the benefits of document scanning and OCR conversion.
Convert your paper documents to fully editable electronic files using our OCR Solutions and Conversion
OCR (Optical Character Recognition) is the process of converting paper documents into full editable electronic files such as Microsoft Word files, Excel spreadsheets, XML, CSV, HTML, PDF searchable, databases etc. The process begins by scanning the hard-copy material (eg. books, novels, newspapers, documents, magazines, journals, directories etc.) to produce high-resolution images such as TIFF, PDF, JPEG etc., before converting the image to a machine-readable and editable format.
Request a Quote | Contact Us | This email address is being protected from spambots. You need JavaScript enabled to view it.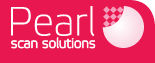 The Scan-do Peopletm

For more information feel free to give us a call:
Nationwide: 0845 22 55 923 London: 0207 183 1885
Manchester: 0161 832 7991 Birmingham: 0121 285 1900