Details

Published: Wednesday, 04 March 2015 16:08

Over time, memories fade and people who have lived through historical events pass away so we have to find other ways to remember the way things used to be. That's where photo scanning can help.
There are currently a number of projects being completed across the UK to digitise photos, slides and negatives of the past in its many forms. These projects range from photos of the landscape to particular landmarks and historical figures but despite the range of different subjects, they all have similar reasons for undertaking the process; preserving history and heritage and making it available to be viewed by the masses. Here are three recent digitisation projects from across the UK.
Photo Digitisation Projects
Ipswich Town Photo Archives- Last month, The Ipswich Society completed an 8 year project to digitise 6,000 photos of the town throughout history. The project exposed the changing face of the town and its iconic buildings and also gave a bigger audience to the digitised images which can now be viewed on Flickr. For more information on these projects, click here.
"Tower Blocks - Our Blocks"- Edinburgh College of Art are currently in the process of completing a project to bring together and digitise old and new photos of UK high rise tower blocks in order to "help contribute to the ongoing shift in public attitudes towards the post-war Modernist housing heritage." 
Colin McLean, Head of the Heritage Lottery Fund in Scotland sums up the reason so many of these projects are being undertaken; "Without archives, vast segments of our nation's history would be missing." For more information on this project, click here.
Cheetham Hill Library's Zoo Photos- This project involved the Manchester based library's digitisation of historical photos of Belle Vue Zoological Gardens. The new images have been made available to the "already thriving online community interested in Belle Vue" and includes "never-before-seen coloured slides of the busy and bustling attraction, with thousands queuing for shows and rides." For more information on this project, click here.
Benefits
Digitising old images brings a great deal of benefits;
Digital images can be accessed by a wider audience.
The images can be shared quickly and easily.
Digital images are safeguarded from damage.
Photos can be digitally enhanced to improve their quality.
Storing files digitally makes it easier to make slideshows etc. for displays.
Photo, Slide and Negative Scanning Services
Here at Pearl Scan, we understand the need to preserve our history and heritage which is why we offer a bespoke yet affordable scanning service for photos, negatives and slides. We can digitise your images in high quality and retouch any that need it so they can then be stored digitally whether for safe keeping, archiving or displaying. If you would like some more information on the photos, slides and negatives scanning services we offer for scanning archives, take a look at our website or get in touch today for a free, no obligation quote.
Request a Quote | Contact Us | This email address is being protected from spambots. You need JavaScript enabled to view it.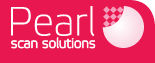 The Scan-do Peopletm

For more information feel free to give us a call:
Nationwide: 0845 22 55 923 London: 0207 183 1885
Manchester: 0161 832 7991 Birmingham: 0121 285 1900