Pearl Scan Document Scanning Company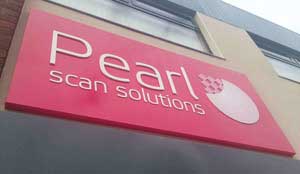 Pearl Scan Solutions (Group) was founded in 2003 to support organisations that face critical document management issues and challenges in their desire to go paperless and become more efficient. Since then, we have grown into a leading national document scanning services provider that delivers the highest quality document scanning and data capture services, enabling our clients to successfully unlock the true value of the information contained in their files, resulting in increased productivity, performance, competitive advantages and in most cases significant reductions in cost.
We scan everything from regular A4 documents, HR files, legal documents and purchase invoices to large format drawings. We literally scan everything from a post-it note right up to materials as large as A0. We also scan and convert film media such as microfiche, microfilm plus old film negatives and aperture cards as well as newspapers, magazines and rare, fragile books and volumes.
If you need it digitised, we can scan it. That's why we are The Scan-do People ™ We are building on our strengths as a national provider of document scanning, conversion, capture and document management solutions that meet the changing needs of our customers. From sophisticated yet simple to use document management systems to outsourced document scanning, capture and conversion services. Our focus is not on what we do but on the way in which we do it. We have a culture of total performance, a commitment to the highest standards in every aspect of the way we do our business. We are a national scanning services provider with specialist partners around the country to support our operations so we can deliver a national service with a genuine local presence.
15 Years Improving Efficiency ... 15 Years of Cutting Your Costs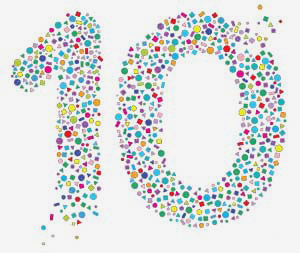 This year here at Pearl Scan, we celebrate our tenth year in business. Over the past decade we have completed some extraordinary work both in terms of our output as well as the people we have worked with along the way. Some of the more well-known companies include BBC, NHS, Sky, The University of Manchester, Haribo, The Environment Agency, and many more besides. We are privileged to have worked on some truly interesting, unusual work as well as more regular, efficiency-building and cost-saving projects and always take the greatest of pride in helping each individual business to meet their goals. We hope to be doing the exact same for the next ten years and way beyond.
Our Divisions
Along with Pearl Scan Solutions Ltd., Pearl Scan Group also consists of two other companies; Pearl Scan Legal and Pearl Scan Software.

Pearl Scan Legal is our dedicated legal scanning division created specifically for solicitors, lawyers and other legal professionals and organisations who are interested in having their legal documents and case files scanned and are looking for a more dedicated and custom-made service. Despite how specific this might sound, costs are still kept remarkably low as we come up with the best solutions for each individual client based on their needs and all needs are different which we understand completely. We offer other legal services on top of our scanning services such as e-discovery / e-disclosure as well as an e-bible software solution.

Pearl Scan Software is our software development company. Our designers and developers at have created some of the more innovative and intuitive document management solutions around today including Halogen, our simple but powerful document search and retrieval software offered with many of our scanning orders. Our experienced team are always coming up with new innovations to make your working life easier and more organised.
Our Accreditations
Certified to ISO 9001:2000 quality management system
Committed to IIP (Investors in People)
Registered with the ICO (Information Commission Office) for data protection
Certification and Audits in progress for ISO 27001
Rigorous Quality Control Systems in place
Active member of the Records Management Society
Member of the Fair Trade, Chamber of Commerce and Business Support
Approved supplier for Private and Public Sector bodies
Committed to reduce our Carbon foot and impact of the environment
Why Choose Us
In business for over a decade
Accreditations including ISO 9001:2000 and ICO for data protection
Fast turnaround
Free consultancy and no-obligation free quotations
The latest in document imaging equipment and know-how
Countrywide offices offering services throughout the UK
Free trial on all jobs
Request a Quote | Contact Us | This email address is being protected from spambots. You need JavaScript enabled to view it.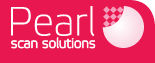 The Scan-do Peopletm

For more information feel free to give us a call:
Nationwide: 0845 22 55 923 London: 0207 183 1885
Manchester: 0161 832 7991 Birmingham: 0121 285 1900